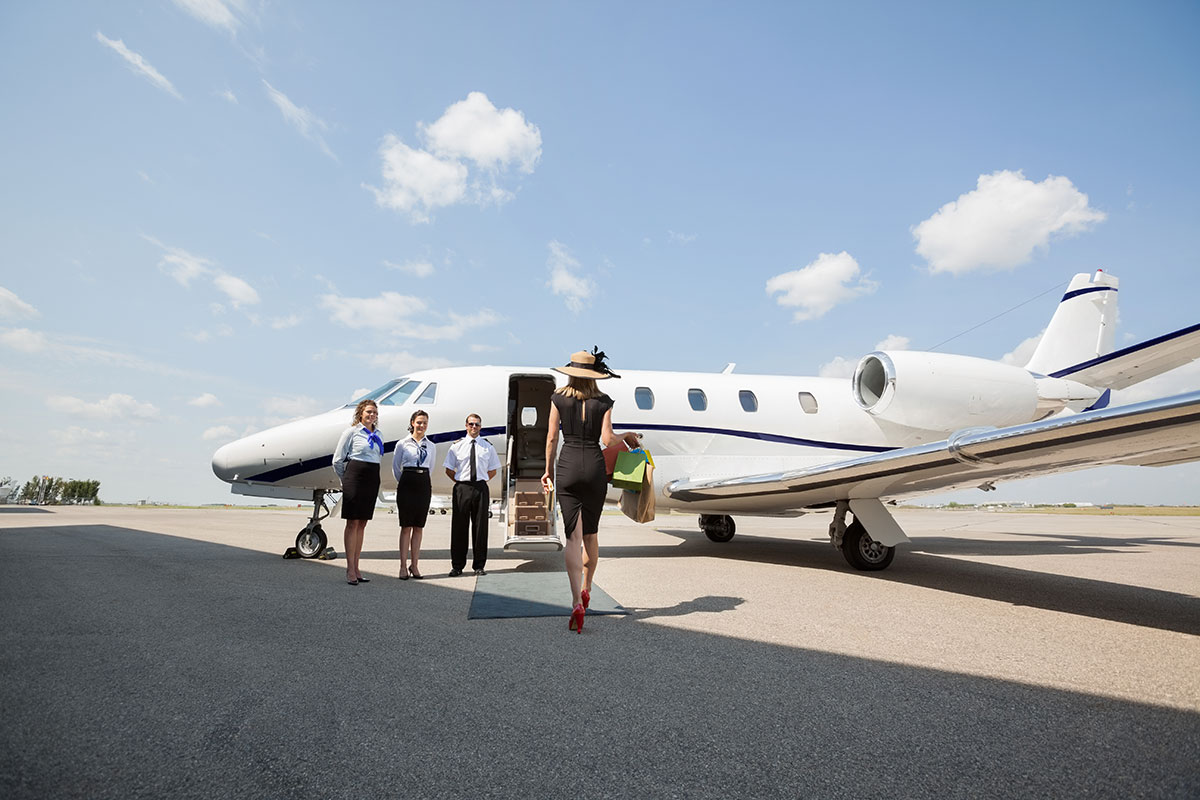 Celebrities & Private Jets
There has been a flurry of media coverage in response to the sustainability marketing firm Yard's recent report of ranking celebrities whose private jets have flown the most so far this year (and subsequently dumped the most carbon dioxide into the atmosphere). The resulting environmental shaming of A-Listers like Taylor Swift, Jay-Z, Kylie Jenner, Drake, Oprah and Blake Shelton, among others has been relentless, but after working with celebrities for over 30 years our take on the situation is different–it's not the celebrities who should be shamed—it's us as a society.
The public puts celebrities on a pedestal and we have expectations about how they should be living their lives. We expect them to live very luxuriously from what they wear, the cars they drive, where they live and how they travel–and we as a society insist that they live up to our expectations.
What would you think if you saw an A-List celebrity flying in coach class? Most people would likely think that they were either cheap or down on their luck financially. It's important for us to keep celebrities on that pedestal so we can live vicariously through them and if we see them in situations that don't meet our expectations our perceptions and adoration subsequently fall. A celebrity's popularity and financial well-being rely on maintaining these perceptions, therefore, it's society that creates the image we want them to maintain, including their method of transportation.
But celebrities using private jets for transportation have very practical reasons as well, security being at the top of the list. Just ask Mike Tyson who made headlines earlier this year after punching someone out on a plane because a drunken passenger (in first class no less), had been bothering Tyson and ignoring his requests to leave him alone before throwing a water bottle at him. In a post-incident interview Tyson said "I shouldn't even be taking public planes. My wife gets mad that I take public planes."
Oprah finally decided to use private jets after an incident at an airport where a passenger saw her boarding a plane and insisted on getting a hug! Maybe a hug request doesn't sound like a big deal to you or me, but it can be very scary (not to mention potentially unhealthy) for a celebrity.
There are countless stories of celebrities being harassed in public airport settings, even in first-class lounges and plane seats. It can be downright dangerous for a famous person, not just because they are hassled.
Another factor to understand is that time is a celebrity's most valuable commodity. There are so many people in a celebrity's life who want a piece of their time, especially their fans. Therefore, to fit as much as possible into 24 hours and still get some sleep, private jet transportation is the most time-efficient way for celebs to travel–and the more popular the celebrity, the more their schedule demands lots of travel.
This was a brilliant self-marketing move for Yard to name and shame the "worst private jet CO2 emission offenders" among celebrities, knowing full well that the media would jump on it and get Yard some great exposure—on the backs of some famous people.
To be clear, we are NOT saying that the negative environmental impact of private jets should be ignored, but before anyone jumps to criticize a celebrity specifically for doing what they do, think about their "why" and how you might be contributing to that behavior.